April 28, 2021
3 min read
As Walt Disney World® Resort continues with a phased reopening, we're taking a look at some of the ways technology is helping to deliver more immersive and personalized experiences.
In celebration of May the 4th, let's explore Star Wars: Galaxy's Edge, an immersive experience where fans can live out their own Star Wars story with a visit to the planet of Batuu. Disney has referred to their newest development at both Disneyland® Resort and Walt Disney World® Resort, as one of the largest, most technologically-advanced projects that the company has ever undertaken, advancing the evolution of theme parks and 360-degree storytelling.
The concept for Star Wars: Galaxy's Edge was to tell a new story – one in which the guest is at the center. "At Star Wars: Galaxy's Edge, guests are transported to the remote planet of Batuu," said Paul Bailey, technical director at Walt Disney Imagineering. "With Millennium Falcon: Smugglers Run and Star Wars: Rise of the Resistance, Panasonic's technology and engineers have helped us push the boundaries of what is possible, setting a new benchmark for immersive experience."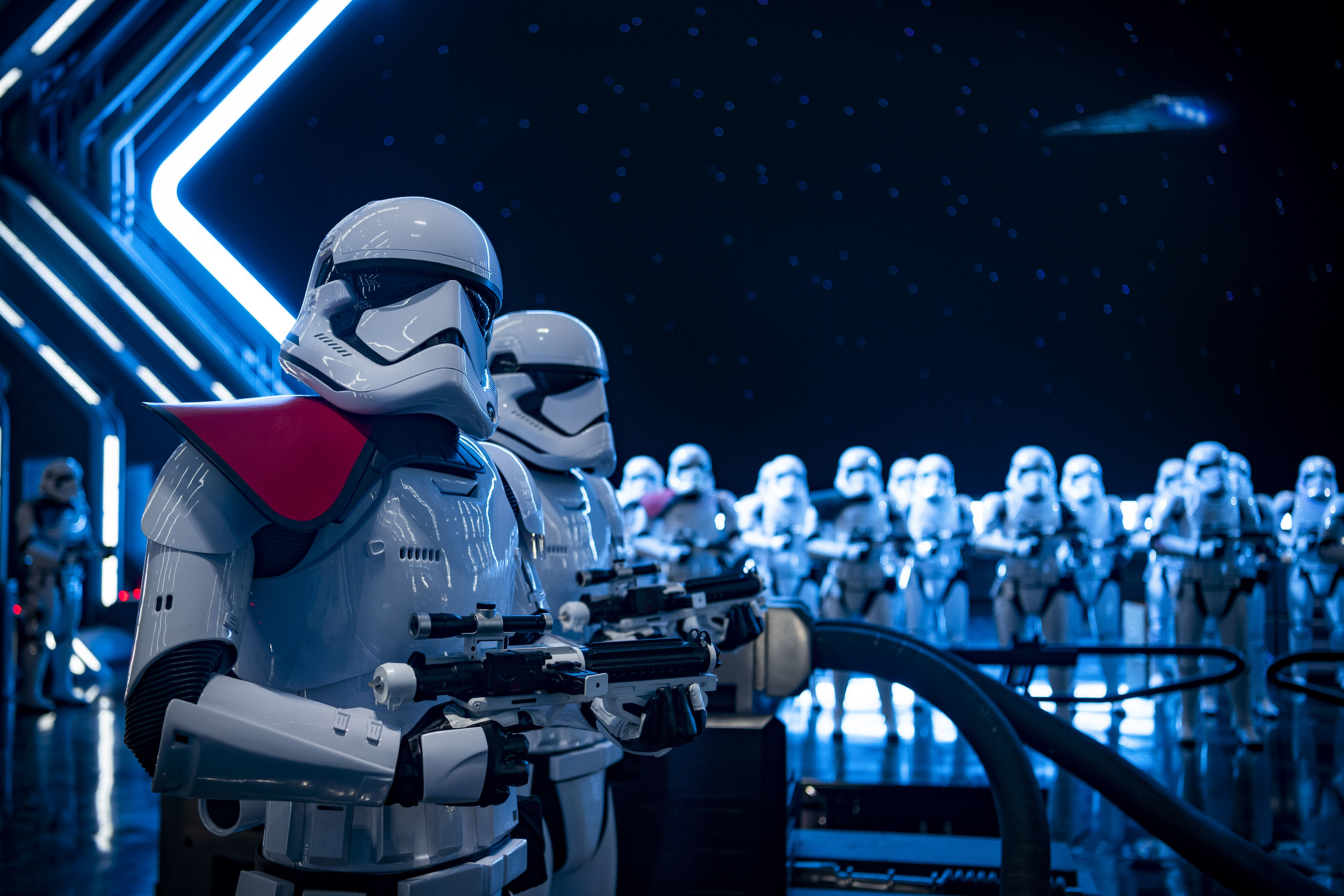 Ron Martin, Senior Vice President of Panasonic Hollywood Labs, is celebrating over 40 years of experience in the entertainment industry, and research and development work that has focused on projects spanning studio production, themed entertainment and enterprise applications. On his latest collaboration with Walt Disney Imagineering, Martin recalled, "Disney Imagineers have a long legacy of creating wonderful experiences in the parks. They are highly proficient engineers, and are driven by incredible imagination. When you combine that technical skill and creativity, the results are remarkable. Disney Imagineers are able to take technology and push it to new heights, and we're thrilled to work with Disney to help bring amazing experiences to their guests."
Immersion in Entertainment
Panasonic has a long history of work within Hollywood as an engineering and technology company. We have a high level of imaging expertise to draw from and work with to help Disney create these next-level experiences.
Says Martin, "With experience-driven storytelling, you can build on the foundation of a cinema experience, take the guest inside the story and let them be part of it. The technology must be invisible. It is present, and you feel its effects, but its role is to bring you into the story and take you into a new dimension."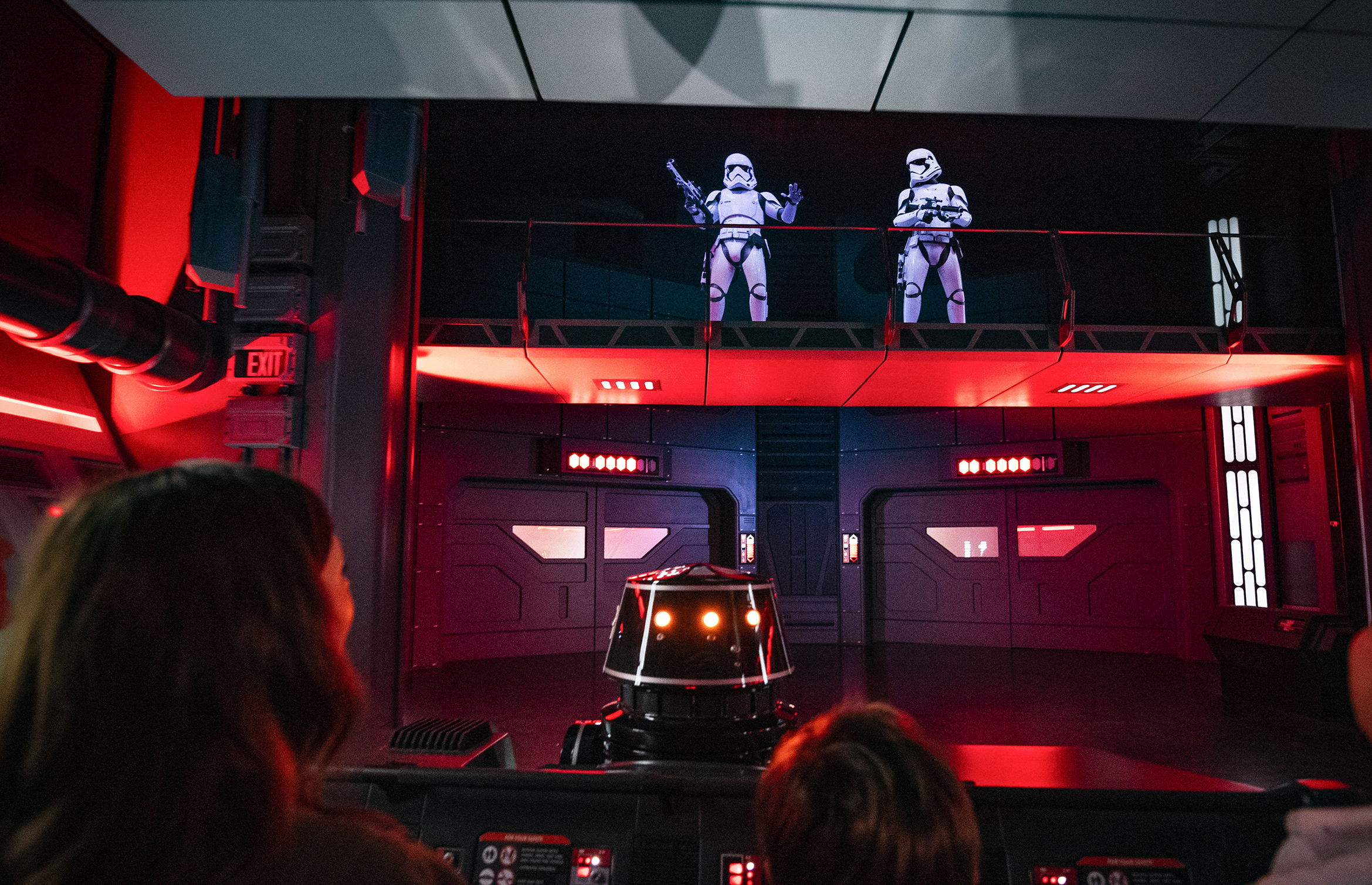 As an example, Martin points to Millennium Falcon: Smugglers Run "When you're sitting in that cockpit, looking across the landscape at the planet you're visiting, you don't want to say 'that's obviously a screen that I'm looking at.' You want to say, 'wow I am really behind the controls of the most famous ship in the galaxy. I am here and I am soaking it in.'"
Cinematics Become Reality
At Star Wars: Galaxy's Edge, every detail is carefully considered to create an immersive experience. When a guest walks through this land, they don't feel like they're walking through a movie set – they feel like they're really in a galaxy far, far away. They're not just a spectator, they are part of the story.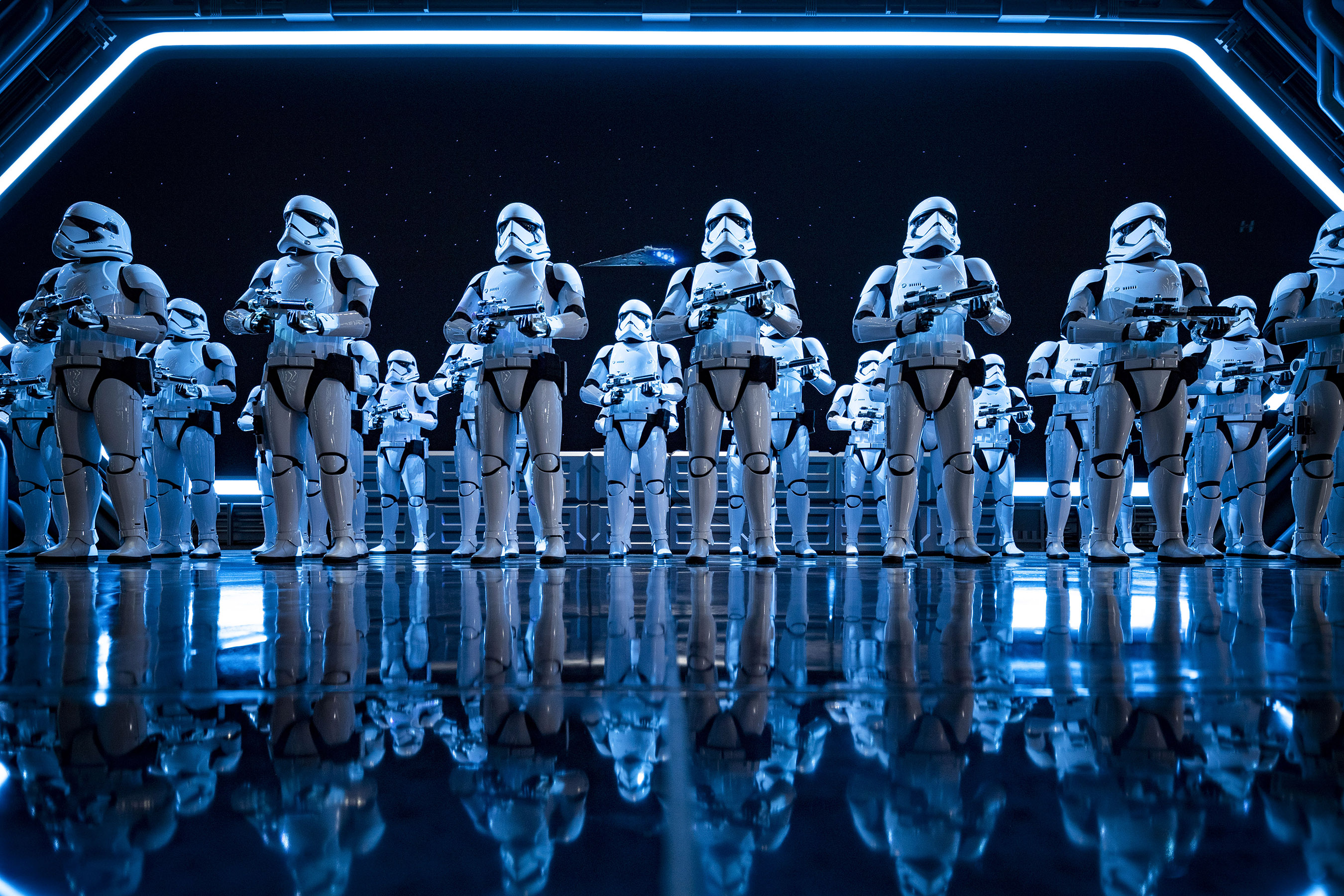 "Our relationship with Disney is built around the fact that Panasonic's imaging products are engineered not to just fulfill a creative vision, but also the needs of reliability and accuracy through the lifetime of these attractions," Martin shared. "There is a great responsibility to be a part of attractions of this nature, with the ambition that Disney brings and the goals that technology has to achieve, but that's also what makes it so exciting for Panasonic –  to help to bring these amazing adventures to life for guests."