May 21, 2020
4 min read
With advancements in video streaming and content creation, today's consumers continuously expect more from their live event experiences. As the tech revolution continues to unfold, venues such as museums are looking for unique ways to fuse education and entertainment. To maintain relevance and engage audiences of all ages, museums are eager for new AV technology to deepen visitor's experiences while bridging the gap from generation to generation. 
Implementing visual storytelling broadens the appeal of museums to a wider audience. AV technology has the capacity to make museums more immersive and appealing, creating meaningful experiences for patrons of all ages, backgrounds, and abilities.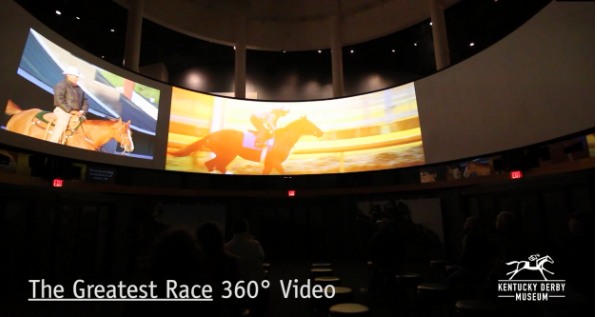 Creating BAKERU: Transforming Spirits
Museums have long been a place for non-traditional education. From elementary school field trips to collegiate extra credit projects, these venues serve as a space where theory becomes application. While museums are traditionally seen as staid exhibits, AV technology breaks barriers to make these spaces both immersive and interactive. 
At BAKERU: Transforming Spirits, JAPAN HOUSE LOS ANGELES fostered international awareness and appreciation of projection technology in museums. Using Microsoft Kinect and Panasonic's PT-RZ870 Series projectors, guests transformed into projected characters to participate in several festival scenes known in the Tohoku region of Japan. By allowing patrons to see themselves as characters in Japanese folk traditions, the museum brought these ancient practices into each visitor's daily life. Through technology, BAKERU: Transforming Spirits created a visual storyline that allowed museums to engage with a far wider audience.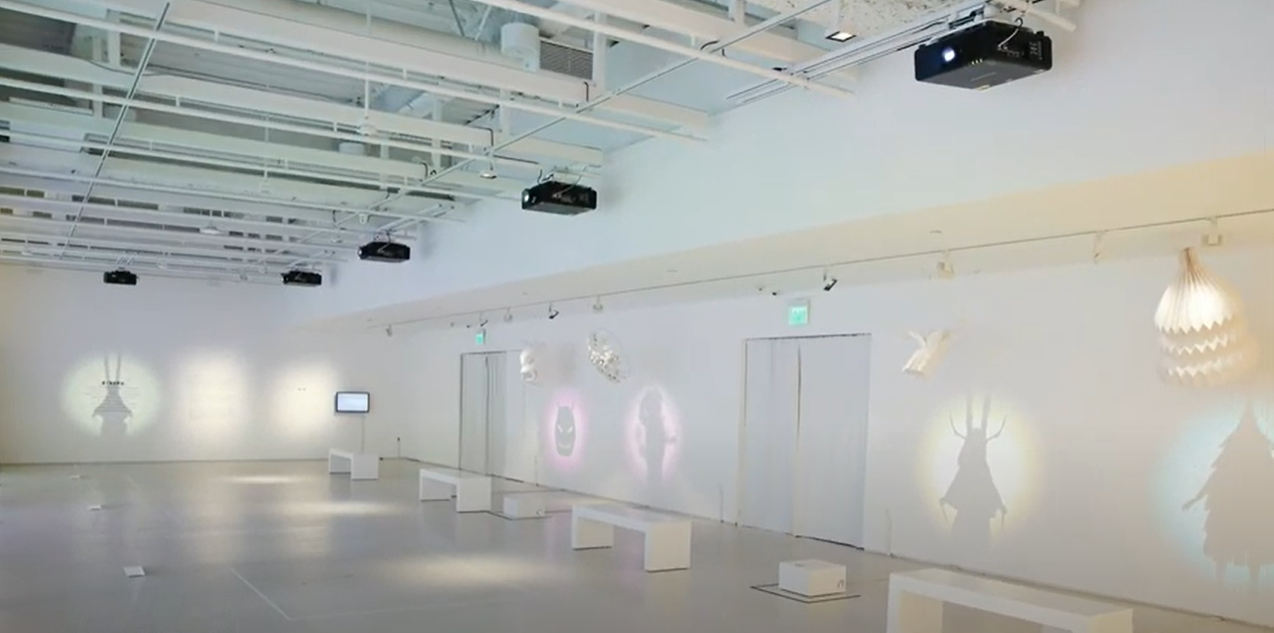 Projectors Tell The Story of Liberty
In traditional museums, certain patrons enjoy reading through printed exhibit details, whereas others gain a deeper understanding of the exhibits through audio tours. By creating immersive experiences, educational venues are able to cater to multiple styles of learning. Through implementation of AV technology, museums can provide a personalized experience and cater to a larger demographic of visitors. 
At the Statue of Liberty Museum, visually engaging technology was deployed to give visitors a chance to delve into the history behind the Statue of Liberty. To display the museum's film, The Story of Liberty, Panasonic deployed floor to ceiling projection onto three curved, asymmetric screens that visually showcase Liberty's past, present and future. The curvature of the walls, which represent the folds in Lady Liberty's robe, presented a challenge to deploy the correct projection blend. 
To create accurate, crisp and undetectable projection blends, the museum worked with Panasonic's team to install eight Panasonic PT-RQ32KU 3DLP 4K projectors and Panasonic's edge blending technology. With the projectors' high brightness 30,000 lumens and the software's automatic color matching and geometric adjustment, the museum was able to deploy a fully immersive experience for their video, The Story of Liberty. Through subverting the traditional museum experience, venues create lasting graphical impressions. By visually confronting patrons with history in an immersive format, visitors connect with the story on a deeper level than conventional museums allow.
Immersive Laser Projectors at the Kentucky Derby Museum
Traditionally, museums are understood as a medium to pass down convention and meaning to future generations. The unprecedented technological advancements in the past 20 years present an opportunity to promote cross-generational connection. Before installing AV technology, the Kentucky Derby Museum wrestled with the best way to showcase their history. They needed to create a visual wow effect by utilizing a projection blend that displayed seamlessly onto a 360-degree curved surface. 
To secure the best immersive experience and image blending capabilities, the museum worked with Communications Electronic Design (CED) and Panasonic to design and install 14 of Panasonic's PT-RZ12K laser projectors for a seamless viewing experience of their film, The Greatest Race. The museum took historical footage rich with meaning for past generations to create a visually immersive story that connects with all age groups. The Kentucky Derby Museum's collaboration with Panasonic has evolved their museum experience from a single projector displaying static imagery into a dynamic 360-degree movie projection installation. By utilizing projection technology to create a visual story, the Kentucky Derby Museum has created meaning across generations.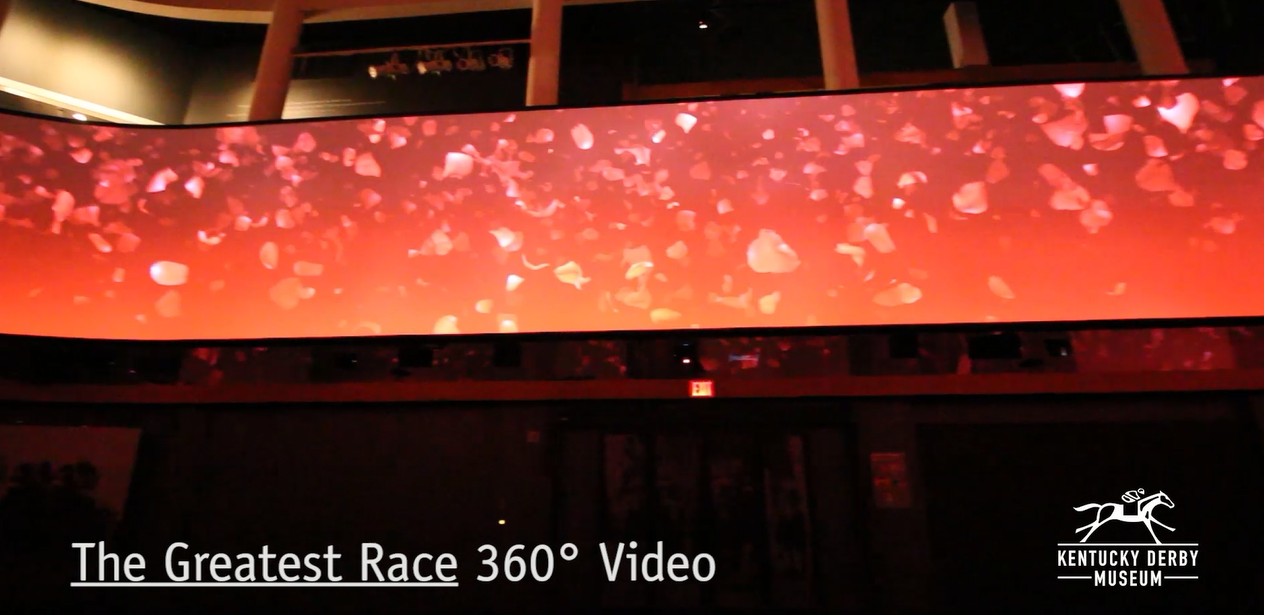 AV Technology Connects Museums to the Future
As technology continues to advance at a breakneck pace, it's up to museums to create innovative ways to share meaning. Despite the challenges that come with deploying these types of technology, it's diversifying allows all patrons to have meaningful museum experiences. By utilizing AV technology, museums can construct educational stories using their current environments. Through image blending and color correction, projection technology transforms exhibits into experiences and niche audiences into broad appeal, keeping museums exciting for years to come.