April 11, 2023
3 min read
This Q&A series discusses the future of live video production and broadcast through conversations with innovators leveraging Panasonic's KAIROS platform.
GGGLUE, an innovation company based in New York City, is the brainchild of three immersive art futurists and creators. Most recently, they created systems to power and drive the largest immersive LED wall at any performance venue in the Western Hemisphere. In partnership with Avant-Gardner, GGGLUE leveraged Panasonic's KAIROS live production platform to control visuals on the LED wall in the Brooklyn Mirage and produce an immersive concert experience for fans. 
How have live experiences like concerts evolved in recent years, and how has technology played a role in this transformation?
Over the past few years, concerts have evolved and advanced in exciting ways. From livestreaming concerts to creating extremely vibrant, themed tours driven by extravagant light shows and display technologies, concerts are becoming more of an experience and less of a watch party.
At the same time, technology is getting closer and closer to nature. Before, screens were fuzzy and often looked pixilated. Now, screens are extremely vibrant and sharp, thanks to high-quality 4K imagery, projection technology, and live video production systems such as Panasonic's KAIROS. As technology keeps evolving, live experiences and concerts will continue to break the barriers of imagination, sound, and visuals to elevate performances and create lasting memories for audiences.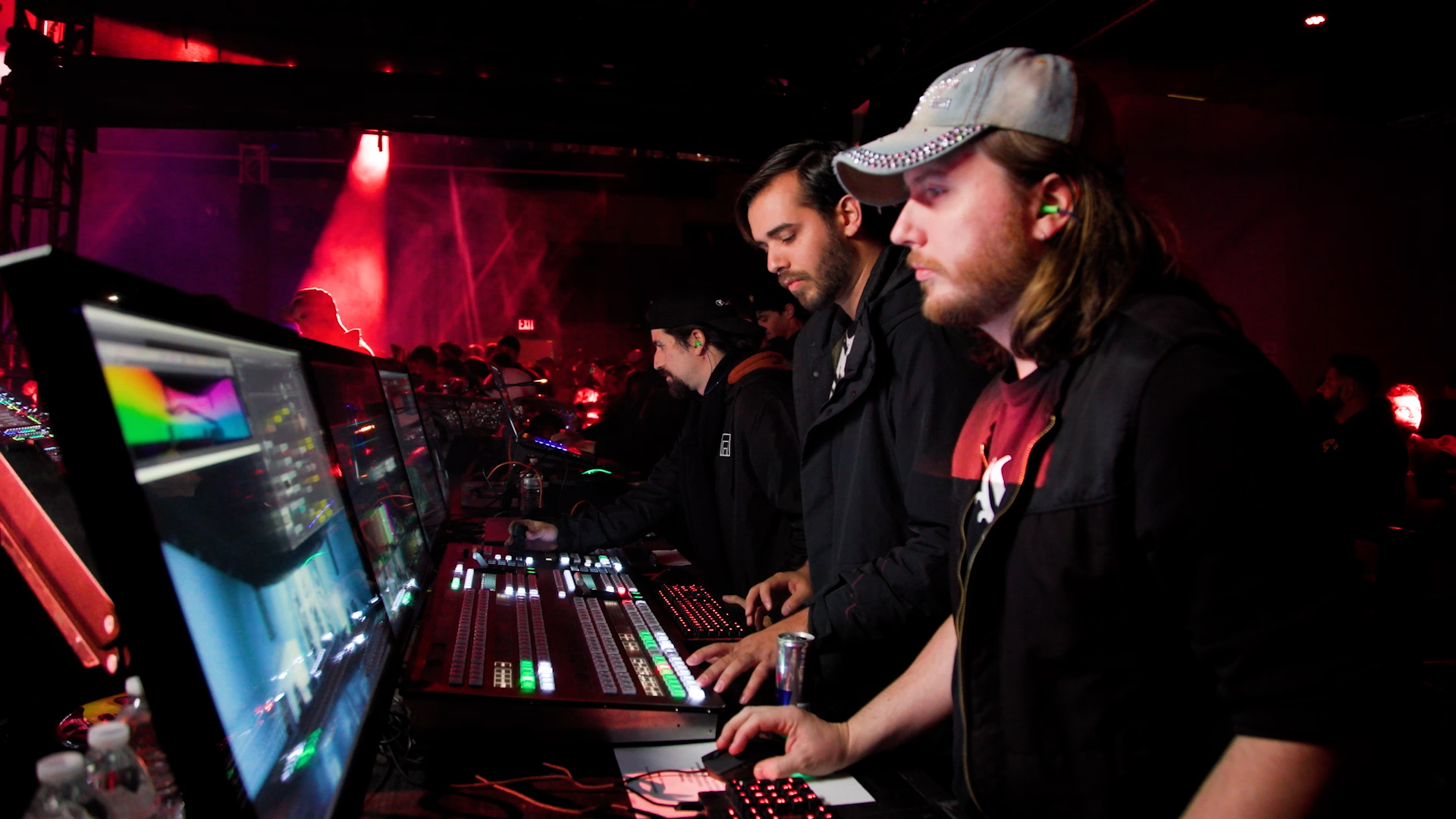 How are you using KAIROS to support live events?
We've been working with Avant-Gardner to incorporate one of the largest and highest-resolution LED walls in any venue on the East Coast. The LED wall at the Brooklyn Mirage relies on KAIROS to creatively layer, transition, and deliver video and imagery content in real time. We've designed a system, incorporating KAIROS, into a new console with the KAIROS control panel as the centerpiece and four large UHD 4K touchscreens. Using the screens, we can utilize the multi-viewer to showcase full, split, quad or custom configurations, and use them for controlling input sources to KAIROS.
Can you describe the biggest benefits of KAIROS? What does KAIROS offer that traditional switchers do not?
KAIROS is perfect for live events because you can easily design a system around it. It's incredibly flexible, which has allowed us to create arbitrary layers and effects and feed scenes into scenes. This capability is not possible with typical broadcast compositing devices. KAIROS allows us to use more complex video mappings, so we can cut the video wall into multiple pieces and rotate them or apply different effects. KAIROS' low latency also allows us to display feeds in real time. This means we can deliver video and imagery of DJs, dancers, and audience members to create a synchronous concert or live experience that holds the audiences' attention and builds a high-energy atmosphere.
What impact does technology like KAIROS have on both artist and audience experiences?
Traditional broadcast technology limits what we can offer to artists, but KAIROS has completely turned this on its head. Now, we can ask artists what they want to see and what their goal is, because this tool gives us the creative freedom to provide unique, personalized experiences. No artist is the same, and KAIROS makes it easy for production teams to be dynamic and agile as they work with artists at different scales. Concerts and live events bring people together who may not normally be around each other, and KAIROS helps deliver a seamless, interactive experience that people of all backgrounds can enjoy and relate to together.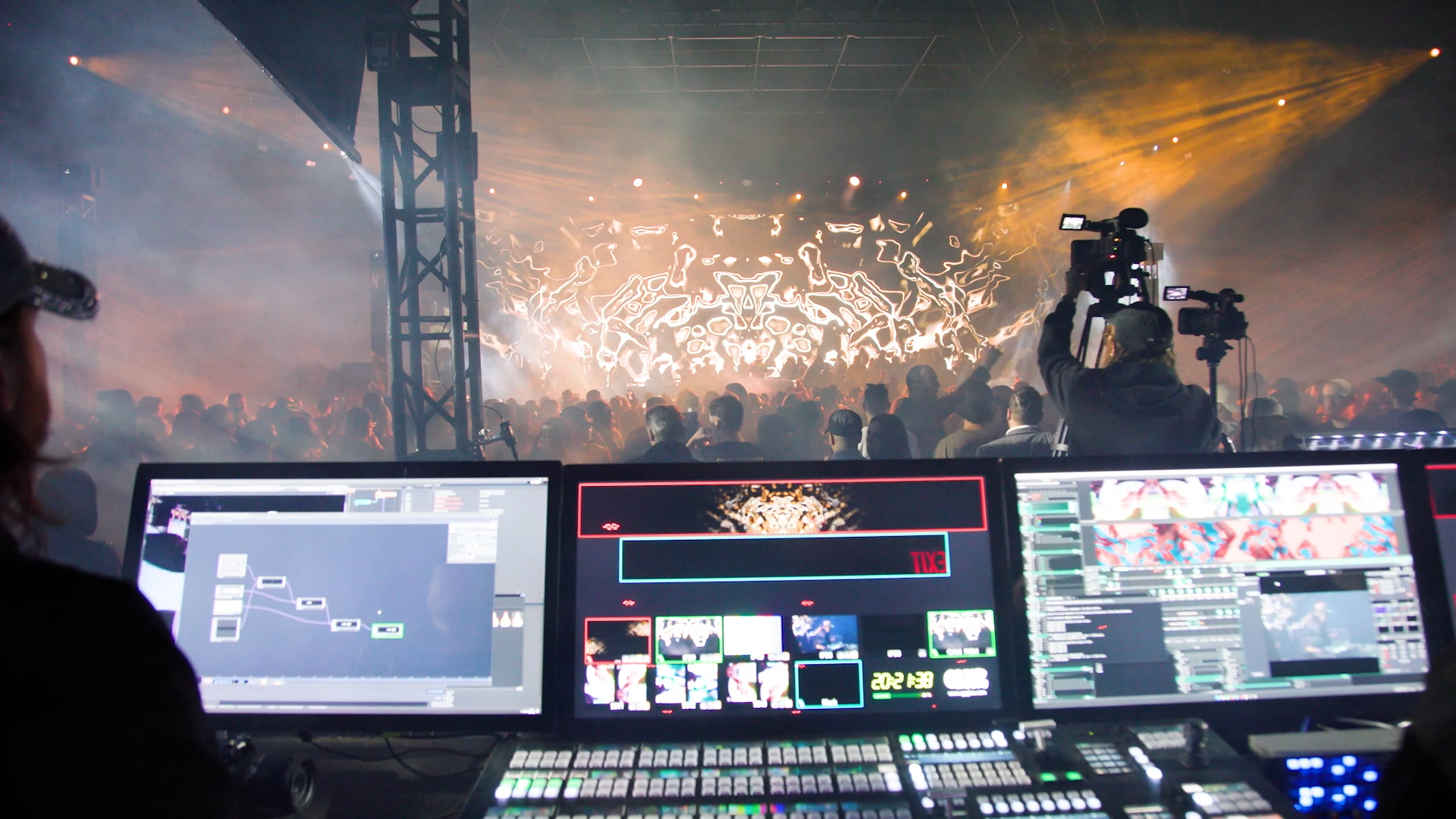 What is the future of tech in live events?
The more precise you can make tools, the better the experience gets. And that's what we're looking to do — make more precise tools to deliver more engaging experiences for audiences. Technology allows brand-new types of interactive experiences to take place on a larger scale than ever before. Live events like concerts will continue to rely on technology, and solutions like KAIROS, to bridge the gap between reality and the virtual experience for a more fluid and compelling mind-body experience.