October 19, 2022
3 min read
With workers, educators and students returning to the workplace and campus, institutions are looking to integrate more creative designs into conference rooms and auditoriums using advanced AV technology. Professional audio is mission critical to successful, clear communication with an audience. In today's hybrid environment, it's necessary that speakers and audience members have access to professional audio technologies that make remote attendees feel like they are in the same room and can be heard just as easily as those in-person.
In June 2022, Panasonic Connect announced additions to its next-gen audio wireless microphones and receivers that deliver crisp audio and connectivity options for added flexibility. Today, the company is introducing four wireless microphone additions to the ecosystem for corporate, legal and classroom presentations, and now, unified communication collaboration applications.
Among these updates, Panasonic has launched a software integration that allows Panasonic wireless microphones to trigger presets on Panasonic's full suite of PTZ cameras. Using the PTZ control center software and SF300 software plug in, voice input from wireless microphones can trigger presets on PTZ cameras to track speakers around any given room. This provides a more seamless, realistic experience for remote attendees and allows educators to focus on teaching instead of controlling technology.  
Conference mode is another added feature for select Panasonic wireless microphone receivers to address large conference use cases where many microphones are required, but not all will be used at the same time. In conference mode, up to six mics can be "paired" to one channel on a compatible wireless mic receiver.* This helps businesses save money and be more efficient with channel count.  
The four new products launching this month include the WX-ST700 Wireless Boundary Microphone, WX-ST600 Wireless Desktop transmitter Base, WM-KG645 18" Gooseneck Microphone and WX-SZ600 4-port Networked Desktop Charging Station:
WX-ST700 Wireless Boundary Microphone: This microphone, optimized for dialog clarity, transmits crystal clear sound to any meeting space or conference room. The WX-ST700 features two modes of operation – Always on or Push-to-talk. It also includes integration with Panasonic PTZ cameras for voice triggered presets, which tracks speakers seated or standing in one area.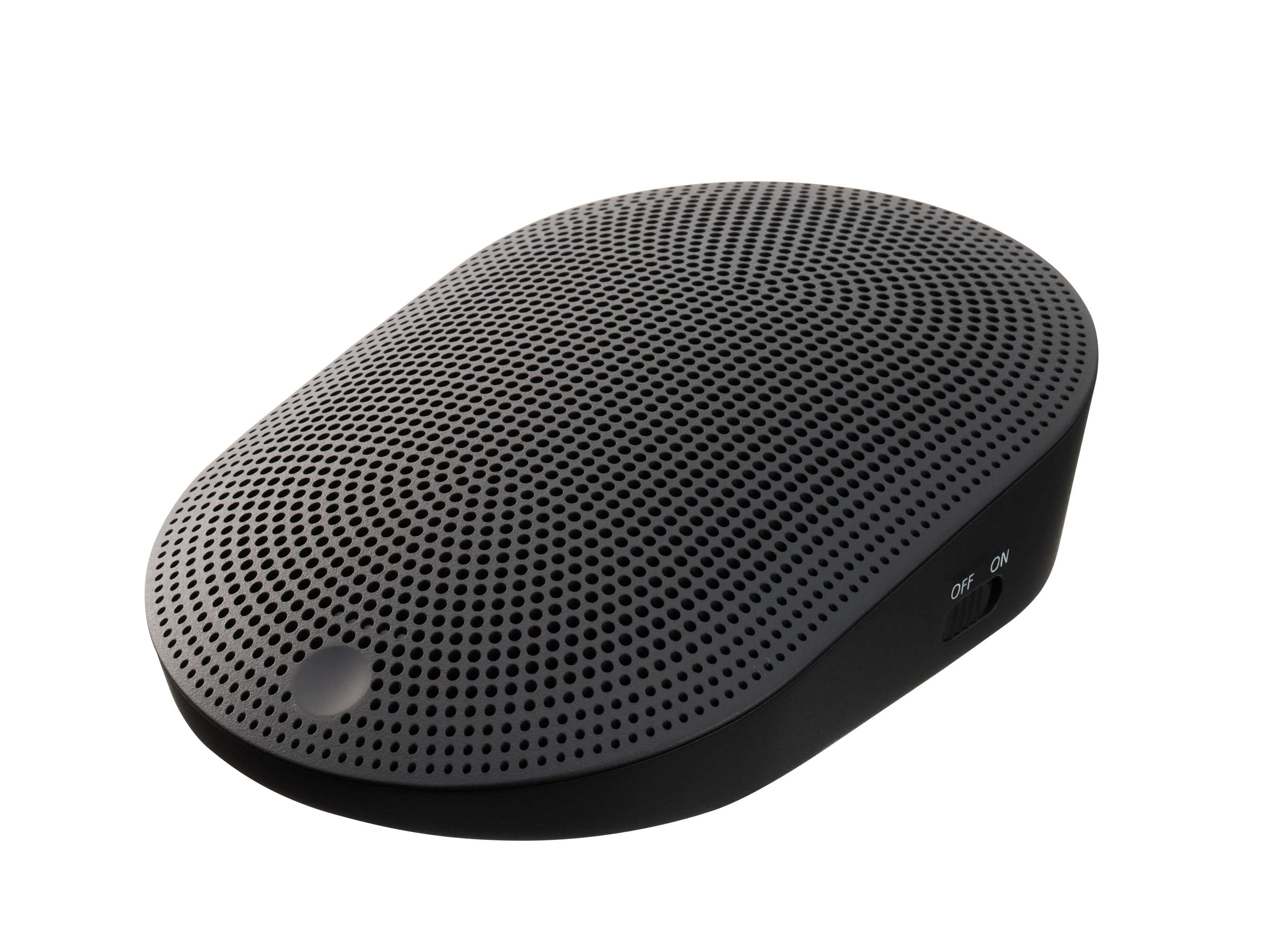 WX-ST600 Wireless Desktop transmitter Base and WM-KG645 18" Gooseneck Microphone: No one conference room or auditorium looks the same. To accommodate different space sizes and set ups, speakers need flexible microphones and bases to allow them to speak and be heard from any location.
In a U.S. Embassy meeting, for example, there are hundreds of representatives who want their voice to be heard. The WX-ST600 wireless transmitter and WM-KG645 Gooseneck Mic allow representatives to speak at the touch of a button using push-to-talk and always-on modes on Panasonic microphones. With added integration with Voice Triggered presets, cameras can accurately follow and capture each speaker.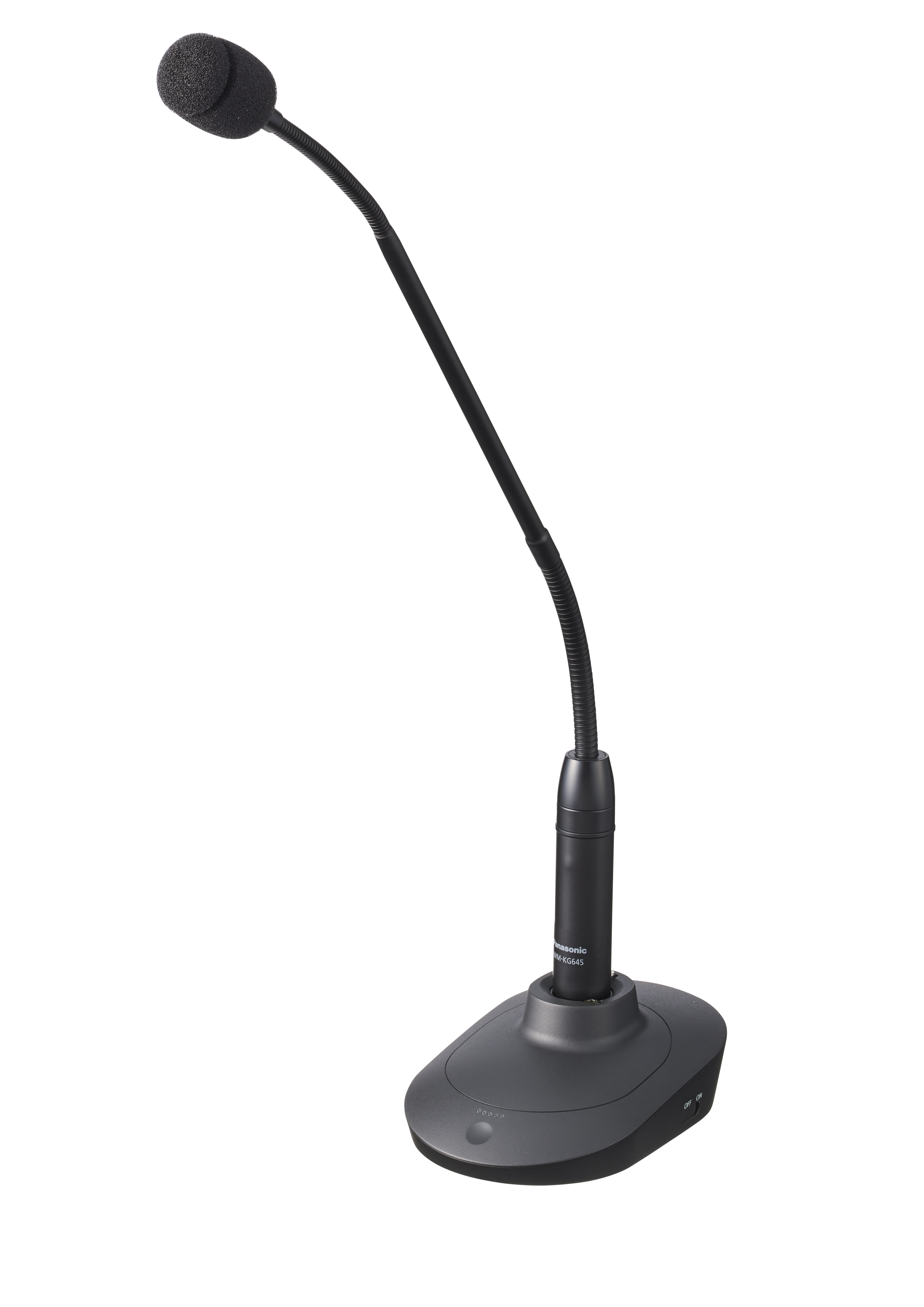 WX-SZ600 4-port Networked Desktop Charging Station: Always-on, everyday use requires technology that can be easily charged and set up throughout a given room. The WX-SZ600 conveniently charges Panasonic Connect's wireless microphone transmitters, including the WX-ST200, WX-ST400, WX-ST600, WX-ST700. It also features a network port for remote monitoring, which allows an end user to monitor the number of ports used, amount of battery charge and charging status.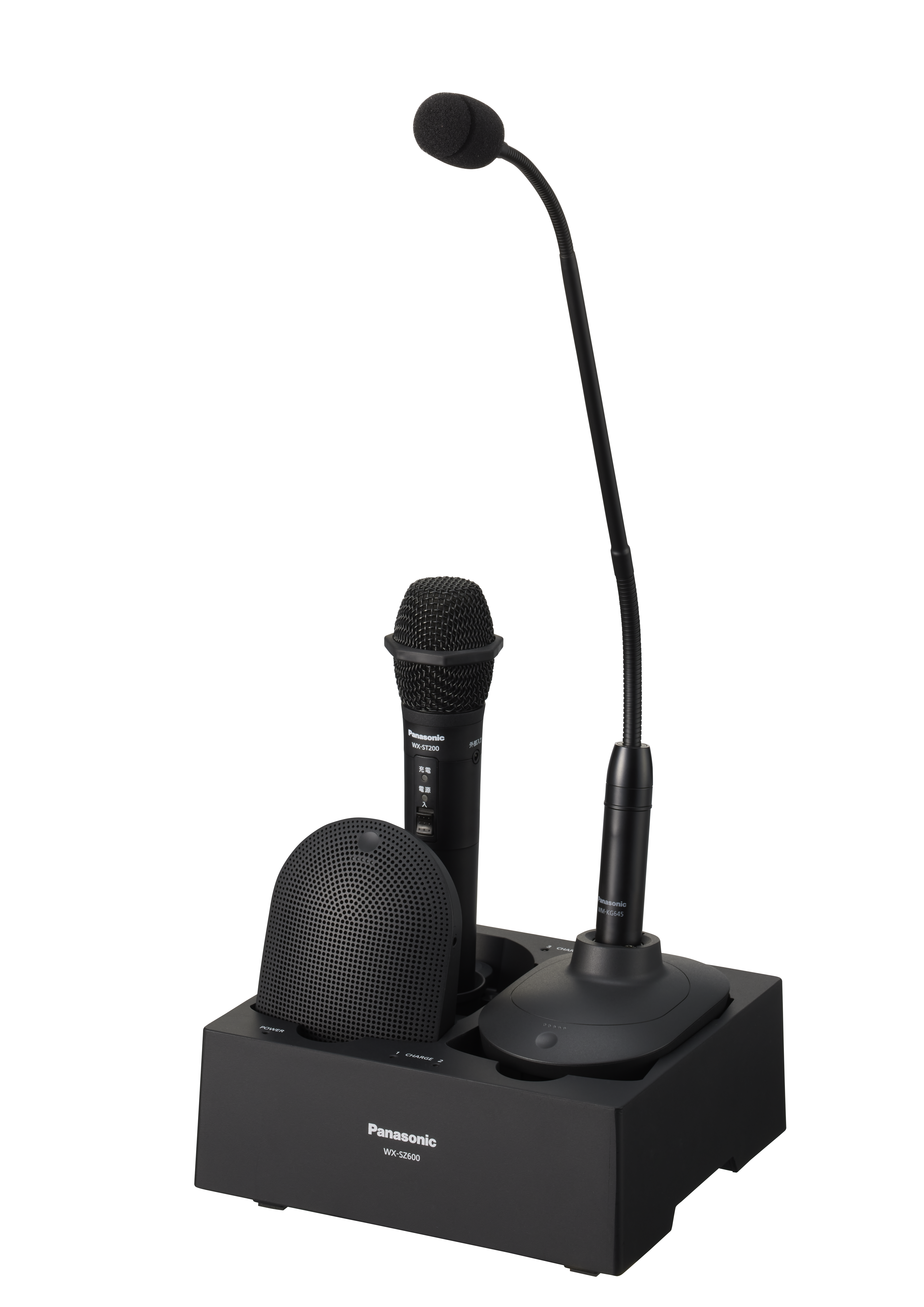 The addition of these wireless microphone enhancements bring together audio and visual presets on PTZ cameras to bolster the product ecosystem. This allows Panasonic Connect to better serve corporate, education and legal markets by taking the leg work out of operating technology for seamless in-person and hybrid experiences.  
*Conference mode is available with a firmware upgrade to Panasonic WX-SR202DN, WX-SR204, or WX-SR204DN wireless mic receivers.