June 17, 2022
4 min read
The pandemic forced most people away from regular social activities. Live entertainment particularly felt the effects of this moment. From music concerts to restaurants, many events were halted. But now that audiences have returned, are live venues ready? 
Live entertainment spaces must keep up with trends accelerated by the pandemic while preparing for the future. Using technology to create exciting, immersive events may provide the answer. 
The return of live entertainment
By mid-2021, a study by the United Talent Agency found that 96% of respondents planned to attend some form of live event. The types of events people most looked forward to attending included: 
Sporting events
Concerts
Movies
Cultural festivals
E-sports tournaments
Comedy shows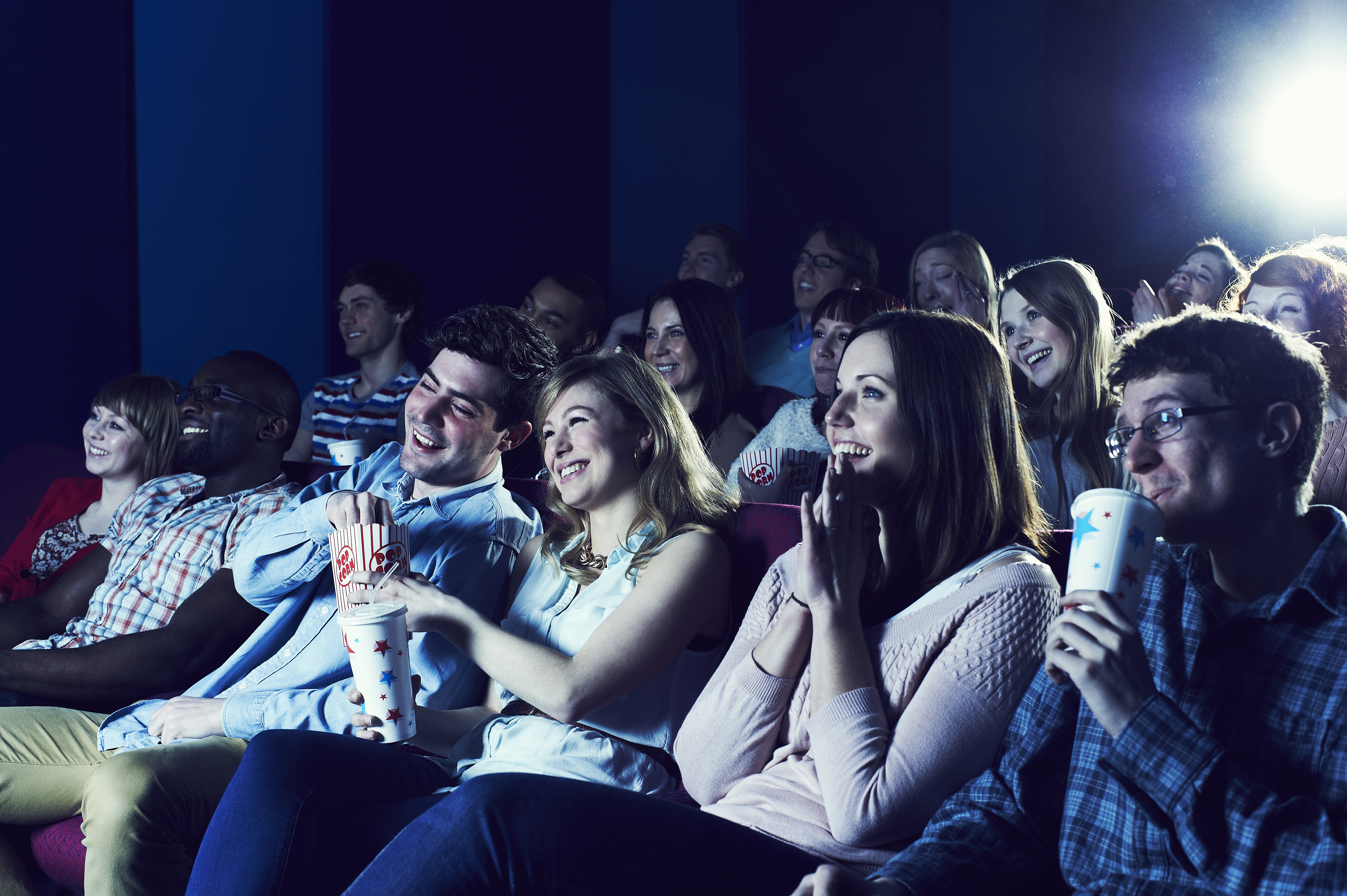 Now, in mid-2022, those plans have come to fruition as attendance numbers continue to climb across entertainment verticals. One need only look to the movies to understand the state of things on the ground. According to box office returns, live attendance is in full swing again:
Superhero blockbusters like Spider-Man: No Way Home, The Batman and Doctor Strange in the Multiverse of Madness have all grossed over $200 million, with Spider-Man especially strong at over $800 million gross.
Children's movies have had strong returns, with Sonic the Hedgehog 2 and Sing 2 both grossing over $150 million.
Rom-com adventure movie The Lost City grossed just under $100 million and action-adventure movie Uncharted came in at $150 million, suggesting an audience appetite for comforting and fun entertainment.
Creating immersive entertainment
With live audience numbers fast returning to pre-pandemic levels, the live event industry needs to be ready to provide the type of jaw-dropping entertainment people want. Immersive entertainment technologies offer one way to achieve that level of excitement.
Immersive entertainment is nothing new to the live event space. Before the pandemic, the immersive entertainment industry was valued at $61.8 billion, according to a HERE Institute report. 
And why not? Recent successes — such as Panasonic's partnership with Lighthouse Immersive to use 53 Panasonic PTRZ770 laser projectors and an internal network to transform the Toronto Star Building into an immersive look at Vincent van Gogh's art — show how immersive technology can create singular events that draw audiences. This exhibit has shown staying power, expanding to new venues such as AREA15's Portal space.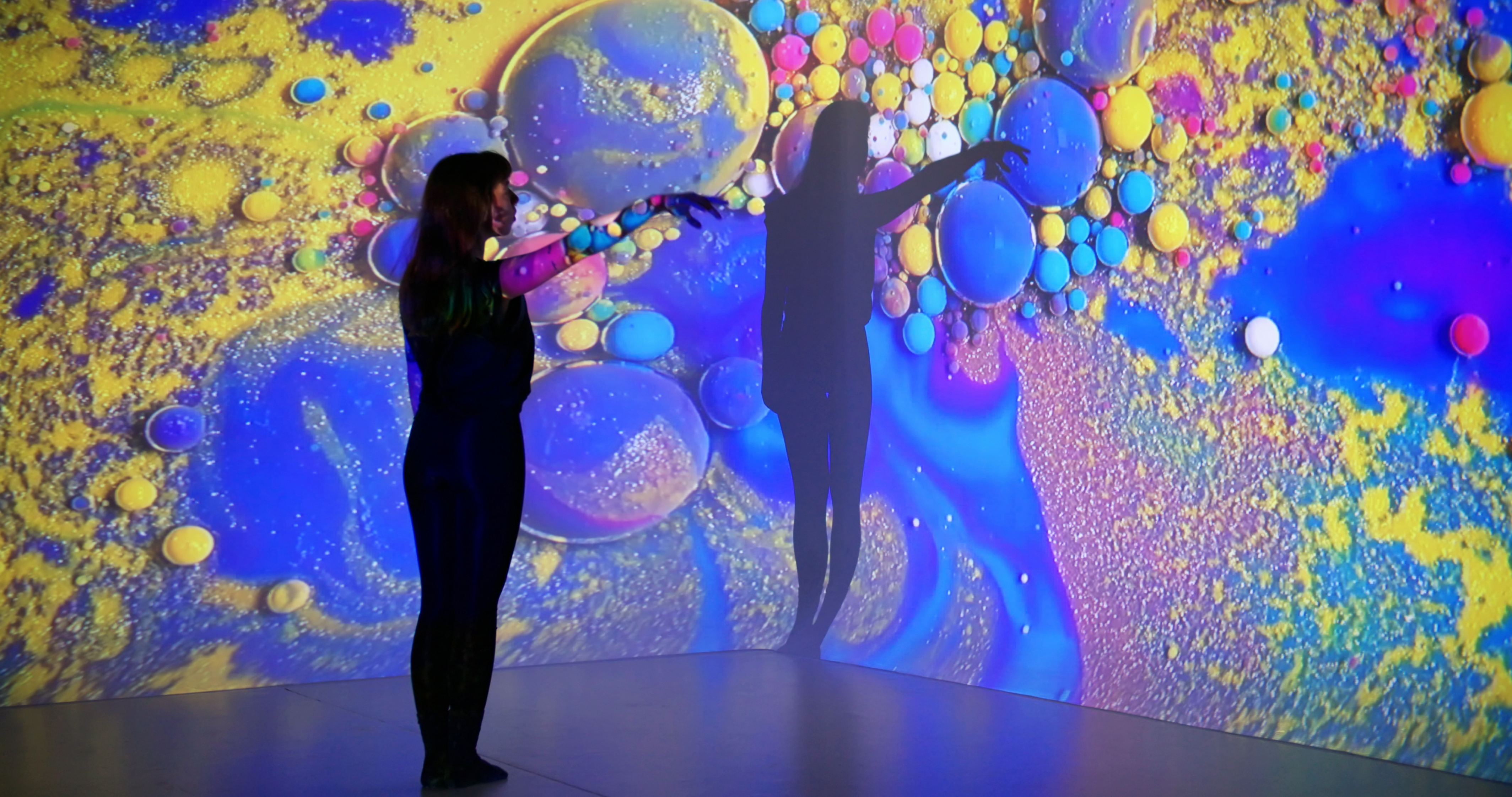 But what makes an event immersive? When planning your immersive event, there are certain factors to keep in mind, such as:
Sensory engagement. The use of projectors, cameras, and audio equipment provides venues with a way to engage multiple senses simultaneously among the audience, creating an unforgettable experience for attendees.
Use of different mediums. Immersive events combine art, music, film, action and traditional storytelling. Rather than choosing one medium to enjoy, immersive experiences let audiences experience the best of multiple worlds.
Transformation of space. Immersive technology grants the opportunity to breathe new life into old spaces. Using Panasonic's projection technology, for example, the Statue of Liberty Museum was transformed from a historical space into an adventure through time. Similarly, a local business community in San Francisco became a must-see destination.
Interactivity. Whether through art, music, film or any other form of story, the surest way to elicit an emotional response is to allow your audience to feel like part of the proceedings. Immersive technology brings attendees into your event and helps them fully feel the emotional resonance. 
What brings people to live events?
It's no secret that audiences have more at-home entertainment options than ever before, which means in-person entertainment must go above and beyond. If live events fail to stand out, then they won't draw the most possible attendees.
So, what sets immersive entertainment apart from other live events? To understand the draw of an immersive experience, we first need to understand the factors that drive people to live events.
An Eventbrite survey taken before the pandemic identified some of the major motivating factors that drove people to live events:
Connection. Attending live events imparts a sense of connection both to other attendees and to the world at large. This sense of connection will likely serve as an even bigger motivation coming out of a period of forced isolation post-pandemic.
Identity. People don't view events simply as something to do. Instead, many view the events they attend as reflective of their personalities. Fandom connects you to others who share your passions, and live events allow attendees the chance to share meaningful experiences with a chosen community.
Shareability. Of all respondents to the Eventbrite survey, 48% said they go to events to share their experiences. Among parents, this number rises to 61%. People want unique and educational events that their children and loved ones can enjoy and that they can later share with family and friends on social media.   
While these factors account for part of the picture, people go out for more than just social reasons. The best live events will also create emotional responses in attendees. According to a Momentum Worldwide survey, people seek out:
Joy
Mental wellbeing
Memories
Through knowing what audiences look for in live entertainment, creators and promoters have the opportunity to ensure that the events they plan can achieve these goals for the audience. Fortunately, that's where immersive entertainment excels.
Engagement through immersive events helps create live events that exceed audience expectations. By immersing your audience in the experience, you offer something they will treasure and want to share. Additionally, since what you've created is more than they can capture in a social media post or explain through conversation, others will be driven to your event to avoid the feeling of missing something special. Live events are back, and promoters should look to cutting-edge technology to provide the best experience for their audiences. Enhanced AV solutions from Panasonic can help you create immersive experiences that no one will want to miss.