September 20, 2021
6 min read
Since its founding, the YMCA has helped the communities it serves through the challenges they've faced. Greater Wichita YMCA, Wichita, KS, had been facing the challenge on how to keep its members active, engaged and its membership growing, especially during the pandemic. Many organizations like the YMCA are trying to successfully integrate their brick-and-mortar facilities with their members' desire to utilize their services anywhere, anytime.
YMCAs throughout the country had to temporarily close their doors to help stop the spread of COVID-19, and in mid-March, the YMCA launched YMCA 360, an online platform offering exercise classes to its YMCA members , that helped them remain connected.
Brian Pond, Vice President, Technology, Greater Wichita YMCA, said the initial vision for YMCA360 pre-pandemic was to bring the people, places and programs of the Greater Wichita YMCA from a physical facility into members' homes.
"We had just started creating video content as we were building an extensive library before launching the product, so we had a significant amount of content to utilize very early on. The pandemic began causing shutdowns of YMCA facilities, so we made a decision to get the content out immediately worldwide and provide it for free at this time," said Pond. "We spun up a web site over the course of a weekend with basic functionality, connected it with our proprietary Content Management System (CMS), and had YMCA360 up and running.  We didn't get to announce YMCA360 in the way we had hoped, as things accelerated as it related to the pandemic. We adjusted, made it available for free to YMCA members and non members, and it spread like wildfire."
To produce the extensive on-demand content, YMCA Wichita invested in a video production system that features four Panasonic AW-UE150 4K PTZ cameras – three on tripods and the fourth mounted on a Tecnopoint Totem 80 robotic descending/ascending column. Executive Producer Dan Dieffenbach said, "Utilizing the state of the art Panasonic equipment has been integral for YMCA360 as we continue to elevate our production in both quality and quantity. These products have allowed us to push our teams creatively and technically, and when those two things come together it's a very powerful combination for us in building an immersive, seamless experience for YMCA members."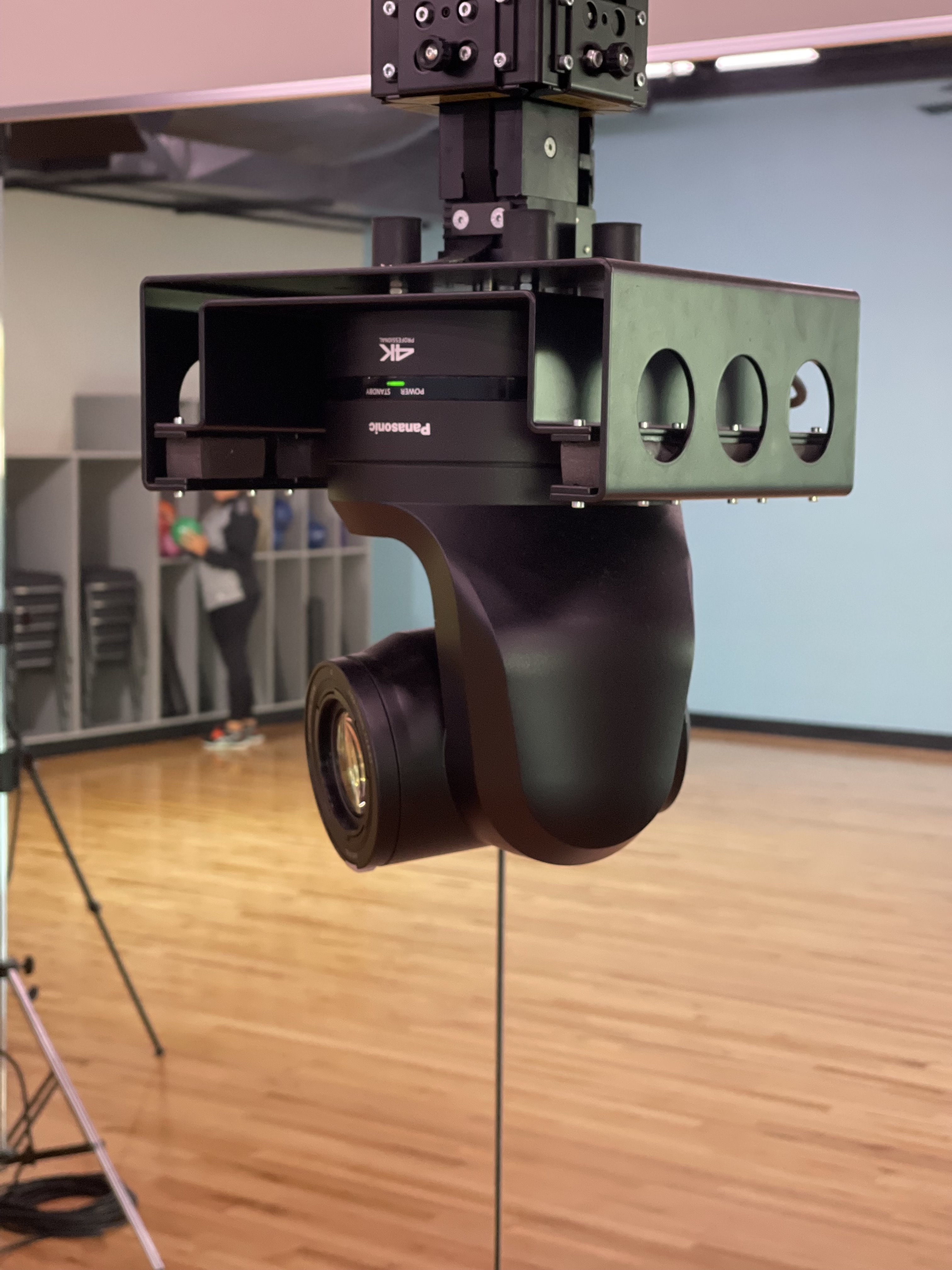 The programming that the Greater Wichita YMCA produces is recorded in two large exercise studios in the Steve Clark YMCA and Student Wellness Center, a new facility on the campus of Wichita State University. These exercise studios are dual purpose, used for regular exercise classes and then easily converted into recording areas to produce the on-demand content. In addition, the YMCA is now live broadcasting classes and is populating a schedule of programming to live stream to members.
The Greater Wichita YMCA decided from the start that they wanted their programming to have high production quality and hired Executive Producer Dan Dieffenbach from the Los Angeles area to make sure that happened. And it contracted Kent AV to make sure the technical side was executed properly to achieve the highest video quality.  "We didn't want to be another You Tube channel where people where putting up videos out of their living room with dogs and cats running in the background," said Pond. "We wanted to produce high-quality content that at the same time was very real."
Pond continued, "We wanted to differentiate ourselves from the other players' in the industry by making the video content more engaging and meaningful. Our instructors are real people, and unlike many of competitors that have a digital-only platform, a member can come into the YMCA and be in the class of the instructor they're working out with online. A member can work with our trainers virtually and in-person."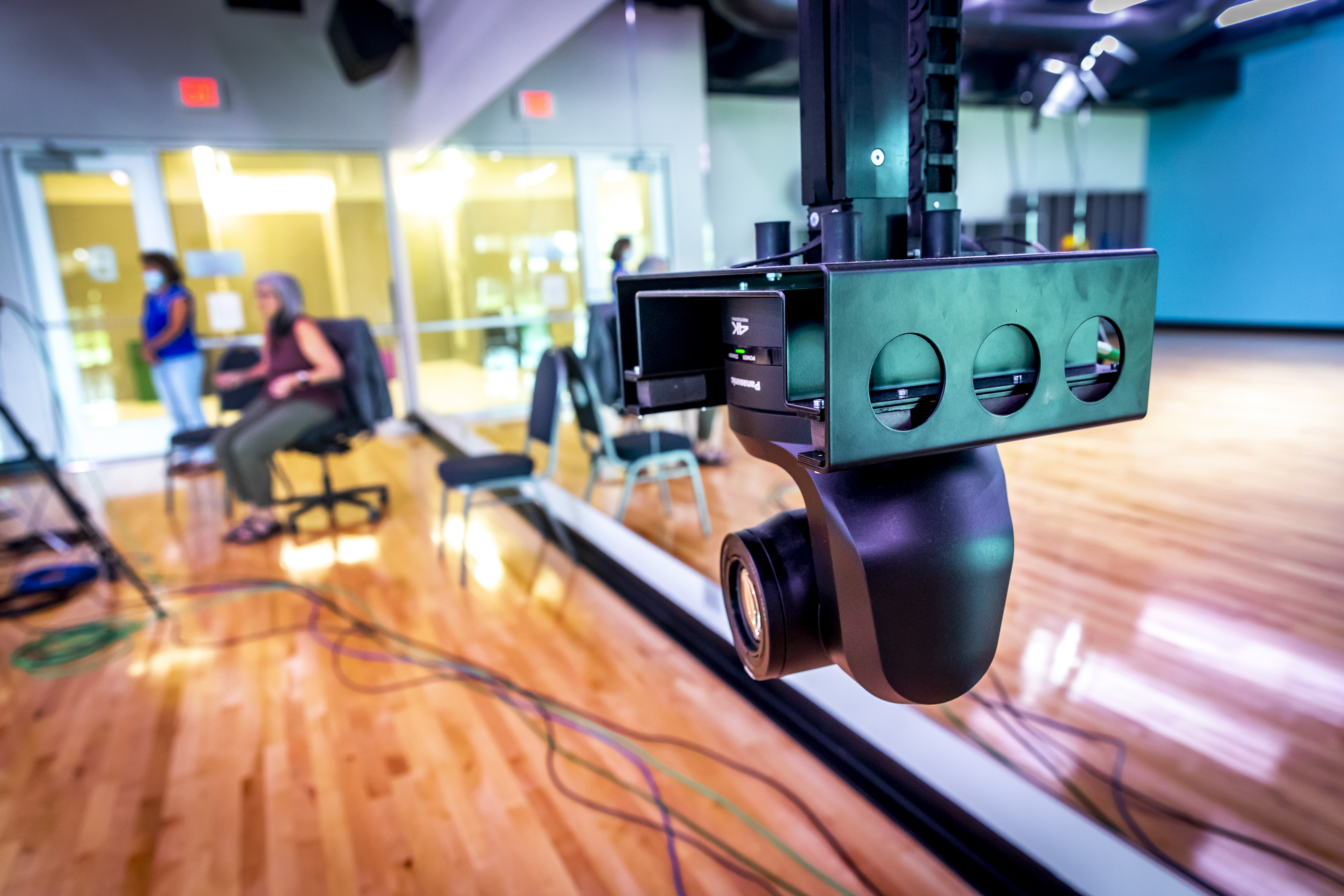 To record the exercise classes, the Greater Wichita YMCA uses its three AW-UE150s on tripods and the Tecnopoint Totem 80 robotic system. Camera A (UE150) is located 10 feet directly in front of the instructor and it's the camera the instructor focuses on. It shoots the instructor head-on at about nose height (5 to 6 feet high). Camera B (UE150) is a few feet to the right of Camera A, and it shoots closeups and lower views for tighter shots of the instructor's torso. And Camera C (UE150) is a little farther back to the side to get wider shots of the instructor and other participants. 
The Tecnopoint robotic Totem provides the YMCA with the flexibility to create interesting angles. "The driver for us investing in the Tecnopoint arm was to create interesting video content. Yoga, for example, is hard to make interesting video-wise, because not a lot is happening. The Tecnopoint allows us to get different angles for the yoga classes, plus it doesn't require a camera operator to man it. The Tecnopoint allows us to create interest where interest doesn't naturally exist," Pond said.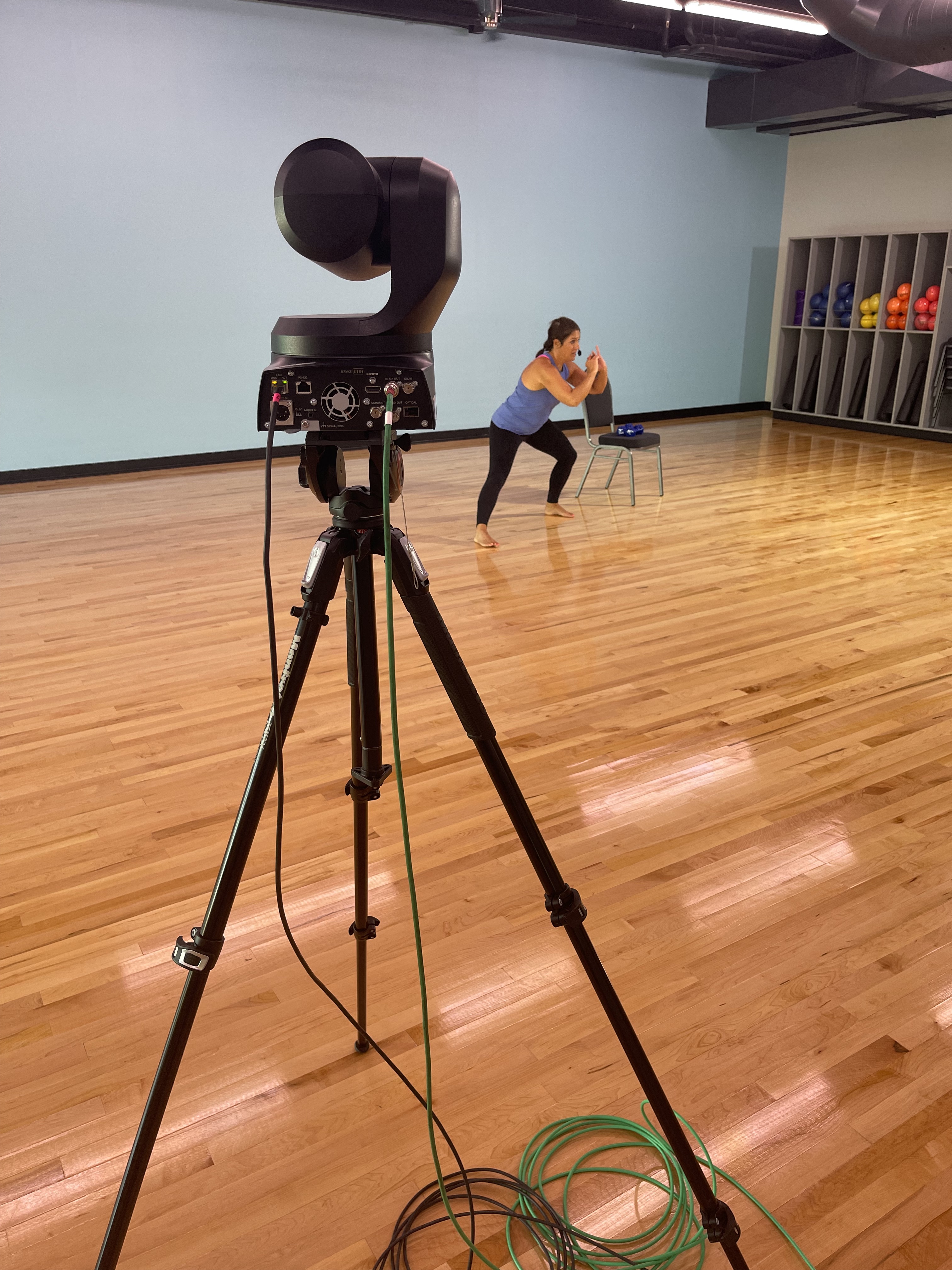 Pond added that the YMCA purchased 4K professional cameras in order to future proof its investment. "We were about to make a significant investment and we wanted to make sure we had the most advanced equipment to put us in a unique position," said Pond.
Maddie Nevins-Butler, general manager of Kent AV, said "The UE150s are delivering excellent performance in the different lighting levels in the studio. The wide flexibility in the UE150's zoom range makes them the ideal camera for this type installation."
More than 1,000 on-demand exercise classes in cardio, weight training, yoga and Pilates, and more have been created and are accessible 24/7 to provide another way to engage with the YMCA from members' home. "Once things started to come back to normal, we discontinued the free service and continued to develop and grow the original vision of CEO Ronn McMahon, which was to offer it as part of a YMCA membership," said Pond. 
More than 60 YMCAs are partnering with YMCA Wichita to provide its memberships this on-demand video content and it is growing every week as more YMCAs sign-up. "Some YMCA associations partner to help support these efforts and offer a great quality product to their membership base, while other associations are also creating their own content at the high-quality level standard (1080p or 4K) established to be added to the national content library and available via YMCA360," said Pond. "We strive for our video content to have a similar look, feel and sound whatever YMCA association produces it."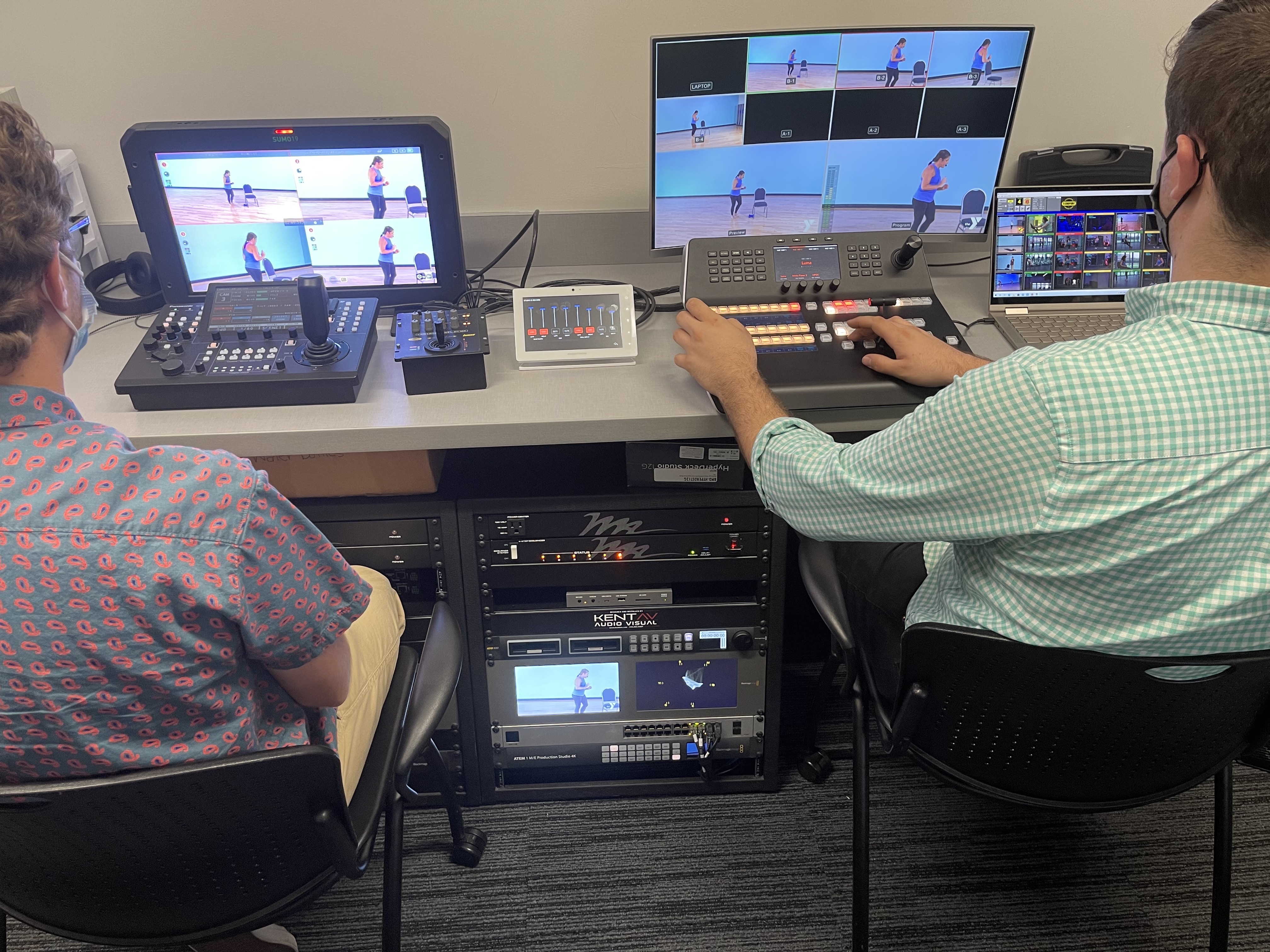 To produce the on-demand content at YMCA Wichita, it requires only one full-time production person and a part-time person (who typically works 20 hours a week). "Our operation is often run by one person, which is one of the most exciting parts of the equipment we're using. We do not have to have four camera operators and a sound person. One person can operate the equipment for the entire room from one location," said Pond. "We have been very pleased with the cameras' image quality and color reproduction and our equipment makes our operation easy to produce programming."
In summing up the goal for YMCA360, CEO Ronn McMahon said, "Our goal is to continue to grow across the YMCA movement and bring in more and more YMCA associations to partner and utilize the programming. I am confident that a hybrid membership model is the future. You have your brick and mortar and our traditional services, but you also must have a digital component. We believe there is already an expectation for both types of services. We must have it, and it has to be good. Anything we offer in-building, we are going to try to offer digitally too."
For more information on the YMCA360 virtual platform, visit ymca360.org.
For more information about Panasonic professional video products, visit business.panasonic.com/products-professionalvideo or contact Panasonic at 877-803-8492.
The sale and installation was made by Kent Audio Visual, Wichita, KS, (www.kentav.com), an authorized Panasonic professional video reseller.