December 7, 2020
3 min read
To say this year's 'back to school' conversations were different than in years past would be an understatement. With social distancing and safety top of mind, colleges and universities needed to accommodate different learning environments this year, meaning IT teams needed to move quickly to support students and faculty. Whether hosting classes in person, fully online or balancing a hybrid system, many schools turned to technology to support these multi-learning environments and ensure this would be a key consideration in any tech upgrade plans whether new or already in the works. With a mix of professional cameras, audio systems, projectors and displays, Panasonic is enhancing the new learning environment in which students and educators are currently navigating. Check out how a few higher education institutions are using Panasonic's AV technology to navigate this next normal of learning:
In California at Pepperdine University, the team invested in more than 160 of Panasonic's AW-HE38H PTZ cameras to provide a fully remote learning environment for the fall 2020 semester. The professional video technology supports Pepperdine's goal of providing professors the tools needed to accommodate any combination of synchronous and asynchronous learning. Using ClearTech Media's EduFlex Hybrid Classroom solution, the PTZ cameras help professors create engaging classroom experiences in a remote setting by capturing stunning visual quality with features that enhance close-up shots, wider angles and more. The cameras also allowed for simple installation and maintenance in addition to ease-of-use and compatibility with existing AV equipment, as the University has standardized on Panasonic PT-RZ570, PT-RZ12K and PT-RZ21K laser projectors throughout its campuses to engage students visually and enhance learning retention.
Over at the University of Michigan's Stephen M. Ross School of Business, the team was looking to update its wireless microphones well before the COVID-19 pandemic. The school needed a long-term solution that would support its unique architecture and needs in an in-person and remote setting. With classes adjacent to and on top of each other, there was lots of concern about cross talk and interference as that was a previous problem that had occurred with other technology that had been used. After a period of testing, the team installed Panasonic's Digital Wireless Microphone System, which uses DECT 1.9GHz technology to ensure a stable and secure communication from each wireless mic to the receiver. The School also leverages ceiling microphones to support a 100% distance learning module. With this technology, professors can be confident that students can always hear them through Zoom videoconferencing.
Now let's head to Gettysburg College in Pennsylvania. After evaluating the best ways to share critical information with students, albeit class material, dining hall menus or pertinent information regarding extracurricular activities, the AV team enlisted the help of Panasonic's projection and display technology to keep students engaged across campus. Now more than ever, in the midst of a global pandemic affecting the entire population including those in higher education, IT teams are also faced with how to implement technology to bring campus communities together safely. The team at Gettysburg College is not only using AV technology to enhance the learning experience, but also to enhance campus life to comply with social distance guidelines.
"College students today are facing so many challenges as they head back to school and it was important for us as an institution to provide those returning to campus with a sense of normalcy in a safe way," said Rodney Tosten, vice president of information technology, Gettysburg College. "By leveraging projectors from Panasonic, we've been able to offer our students the opportunity to watch TV together, in a socially distanced space outside on our campus. With so much going on, it's been great to use technology to not only support student learning, but to give them the sense of community they so often look for when coming to campus."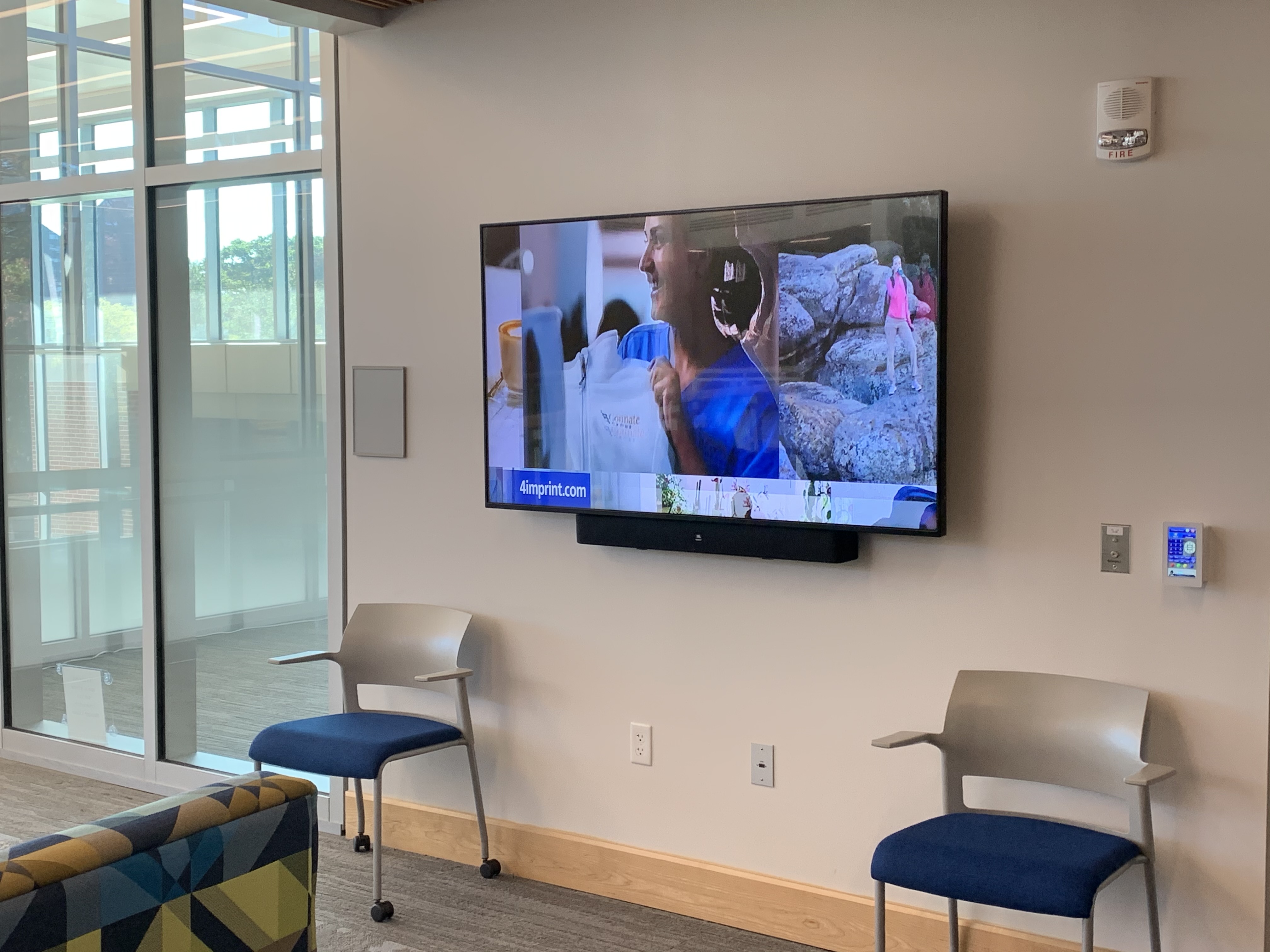 To learn more about Panasonic's AV solutions to enhance the campus experience, click here.