December 6, 2019
2 min read
For half a decade, LUMA Projection Arts Festival has transformed Binghamton from a small city in Upstate New York into a large, interactive art scene with the help of projection mapping technologies. This past September, the colorful, immersive art installations attracted more than 55,000 visitors to witness mixed media come alive. Now the largest projection mapping festival in the country, the organizers chose Panasonic as LUMA's exclusive technology sponsor to power all projection at the event.
With projection mapping at the heart of the event, having reliable products to magnify the creativity and expression of the talented artists was a top priority. After installing 30 large venue 3-Chip DLP® laser projectors from Panasonic, the team was able to transform well-known buildings around Binghamton into eight state-of-the-art projection mapping feats, creating a truly immersive gallery experience. The LUMA production crew was able drive tourism to the small city by telling brand new stories using cutting edge technology. From projections of live performers in The Challenge to an intergalactic space transport in One Giant Leap, Binghamton was transformed into a live, outdoor art gallery attracting creative designers, technical directors, mapping artists, projectionists and many other creative professionals.
Take a closer look at some of the highlights from the event and stay tuned for a more in-depth breakdown of everything that went into the production of LUMA Projection Arts Festival 2019.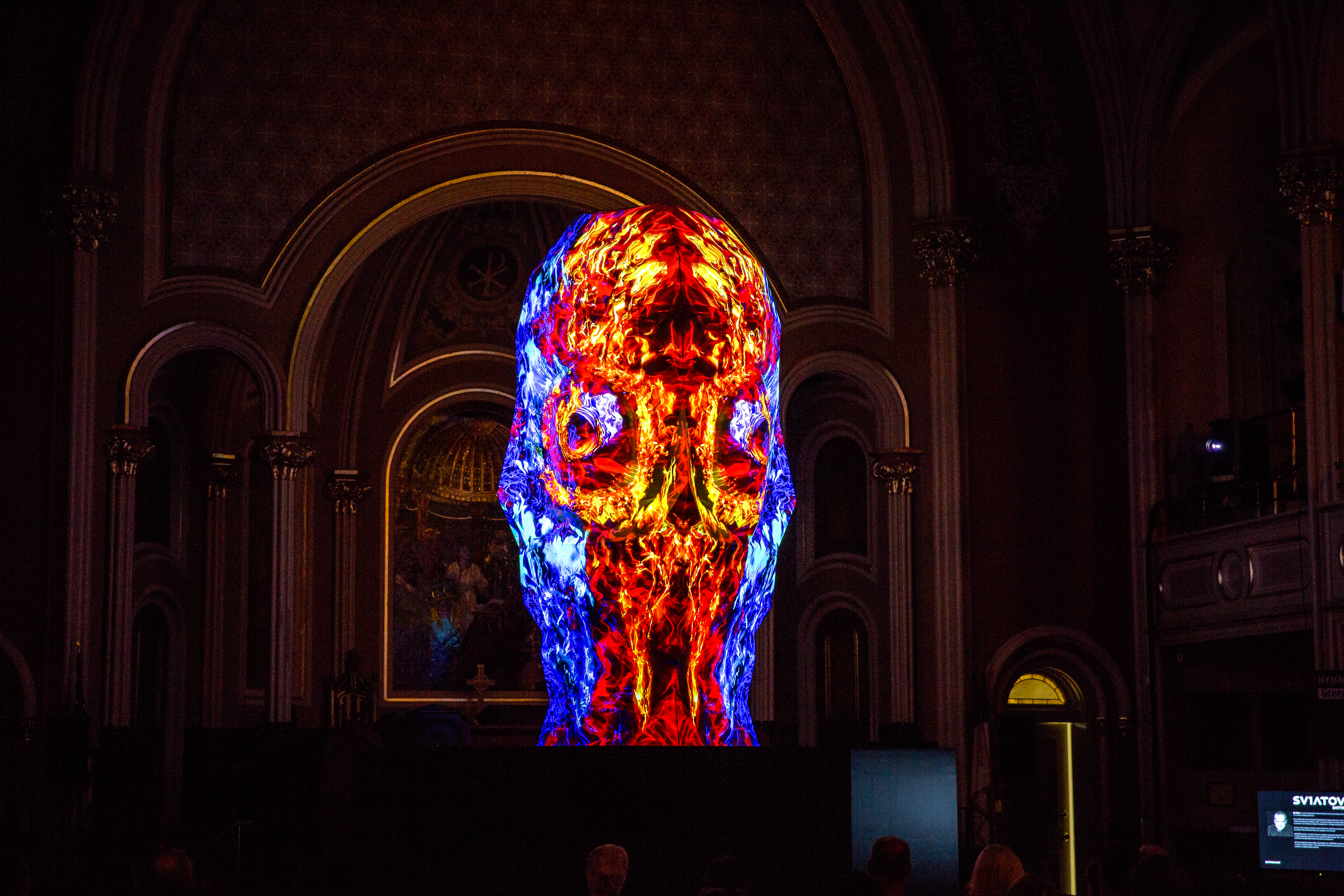 One of the projection mapping triumphs was Sviatovid by BARTKRESA Studio, a 15-foot faceted totem with interactive animations housed within the sanctuary of Binghamton United Presbyterian Church. The sculpture features four PT-RQ21KU projectors for its 360° 3D projection and attracted nearly 15,000 viewers over the course of the festival. Photo provided by BARTKRESA Studio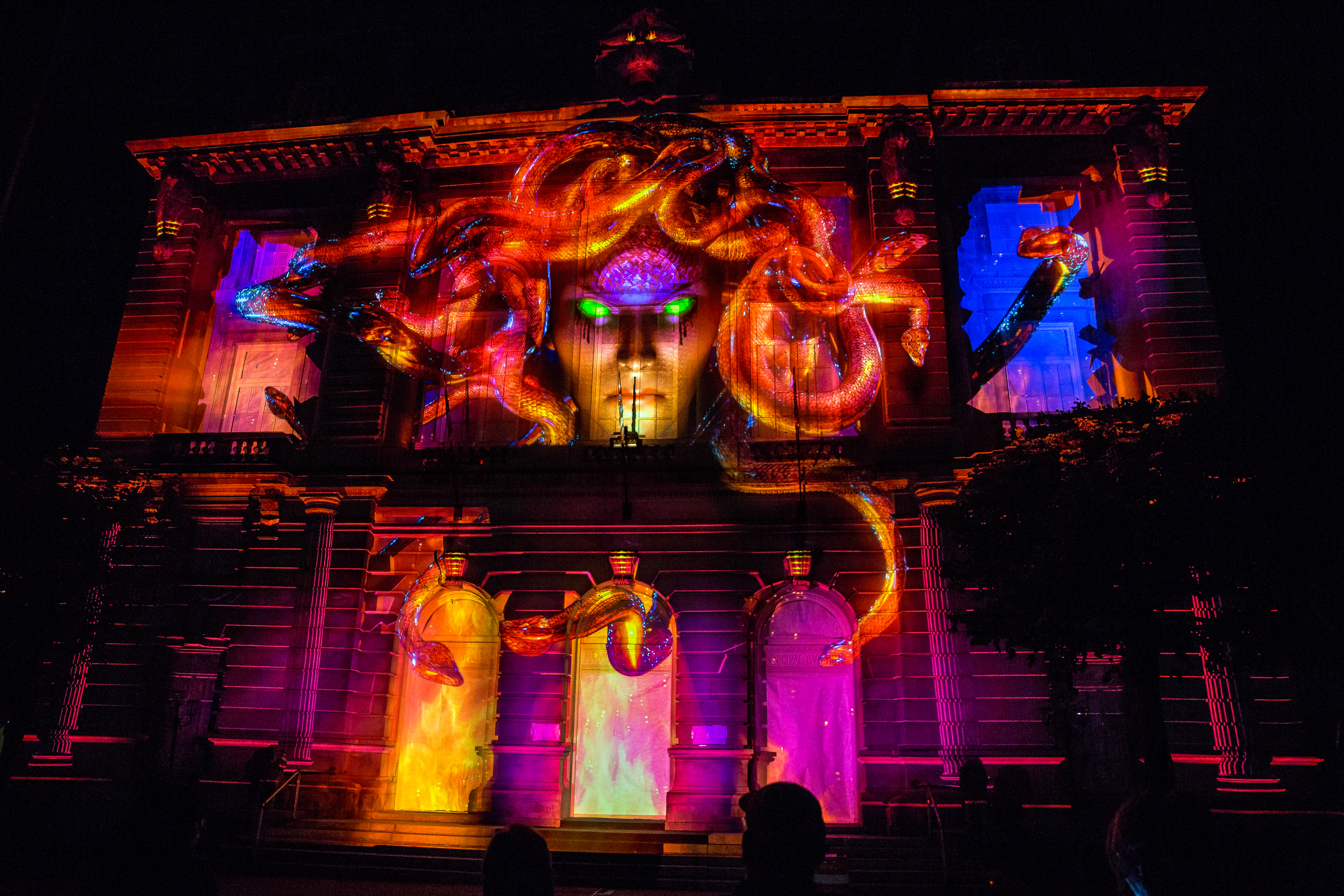 For Pandora's Box, nightmares and evils were trapped inside a five-story building on Collier Street displaying appearances from Medusa and Pandora with the help of ten Panasonic PT-RZ21KU projectors with ET-D75LE20 1.7-2.4 lenses, all edge-blended.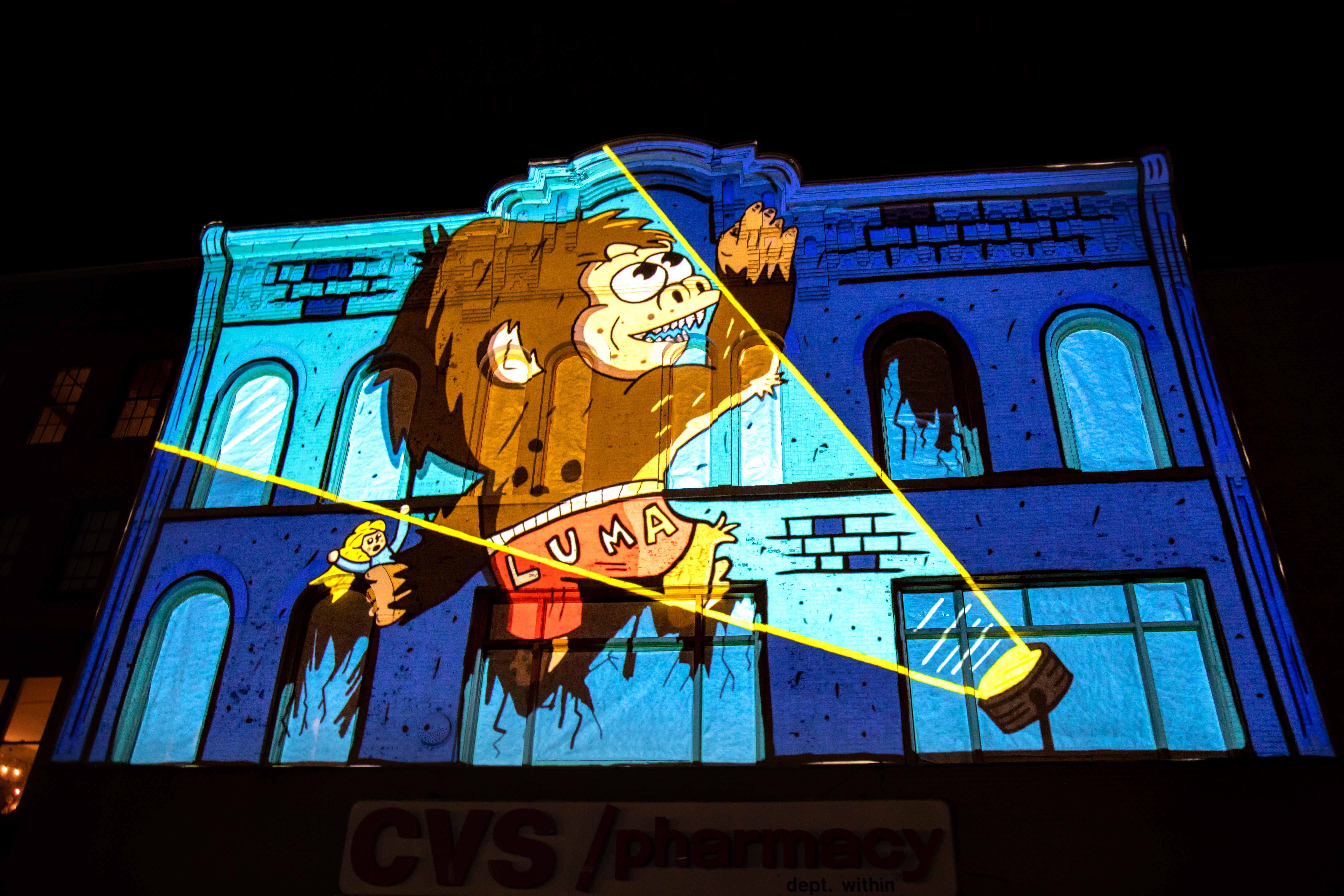 A collection of artists developed Mural Mapping's, virtual animations, which required two double-stacked PT-RZ21KU projectors with ET-D75LE6 lenses to map one of downtown Binghamton's iconic buildings.